Liberty (adopted)
Update 27.7.2022: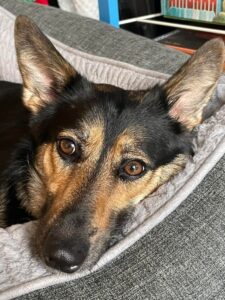 Update:
Liberty (Libby)
Dear Elizabeth, Nico, Liza, Amelie and team, thank you so much for everything you do for these animals. Libby was a superstar on the flight home, took it all in a stride and is getting more and more comfortable and happy here. She has the cutest zoomies in the garden, and everything and everyone is new and interesting
. Look at your pretty baby!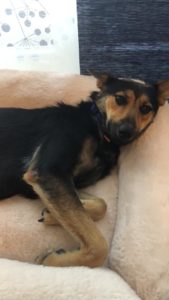 Her story:
Liberty was born in August 2019. Look at that happy smile!
She is an awesome mini Shepherd. She is smart and she is healthy. She is happy and very willing to please
Now she needs a real home with a future.