Hiromi (adopted)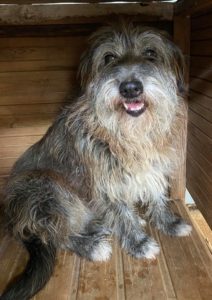 Meet Hiromi♥️ funny, happy lady!
She is a ten year old small female who needs a home.
She came to us when her owner passed away.
She was an outside dog.

It's time to bring her in from the cold and give her that nice warm spot by the fireplace. We promise it will be one of the most fulfilling gestures you have done in a long time.
And her gratitude will attest to this everyday.

Consider Hiromi.
Adopt. Donate. Share.
The Souda Shelter Project