About us
Our story
The Souda shelter was founded in October 2011 by a well known animal activist of this area.
In June of 2016, this activist without official notice but with a post to Facebook, cut off all ties with her shelter stranding 250 animals with the excuse that she wished to downsize her obligations.
That is when the Souda Shelter Project was born.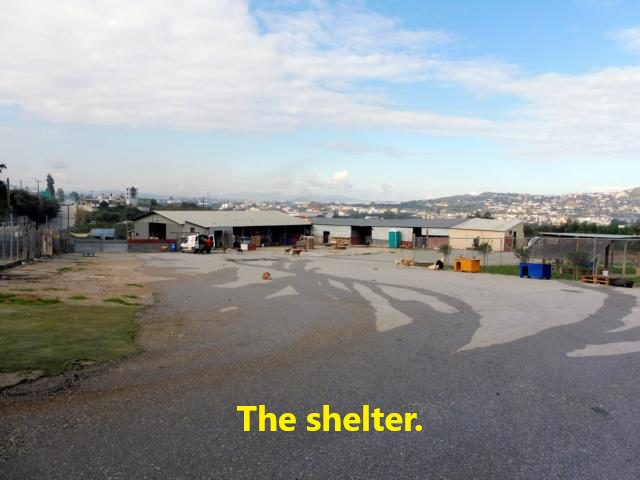 Having seen the hideous conditions of shelter life from earlier, the Souda Shelter Project's main goal was to prioritize the animals' mental and physical well being allowing us to have top rated animals for adoption.
Our animals are seen by licensed veterinarians a number of times before coming to you.
Our animals are closely surveyed daily by an experienced staff of highly sensitive animal loving individuals.
Our story is an open book and anyone and everyone is welcome to come, visit and be a part.
KYN-wnia's ultimate goal for the Souda Shelter Project is to shut down the present operations and build a new, legal, state of the art shelter in Chania.
The Souda Shelter Project/KYN-wnia is a non profit organization which receives ZERO funding from the government. It runs with the help from good people like you.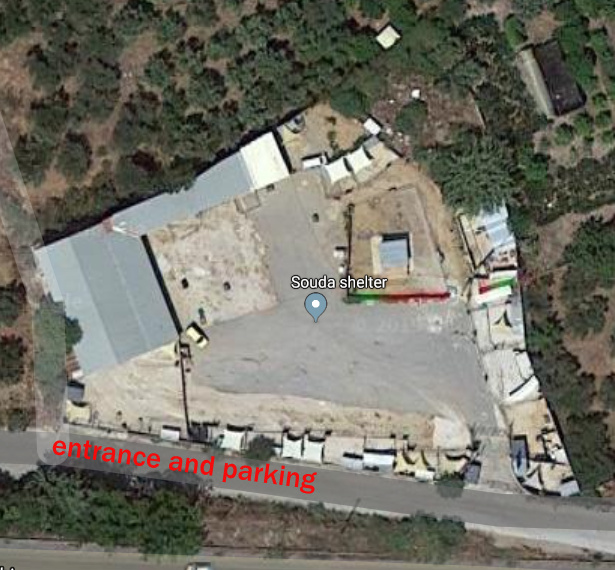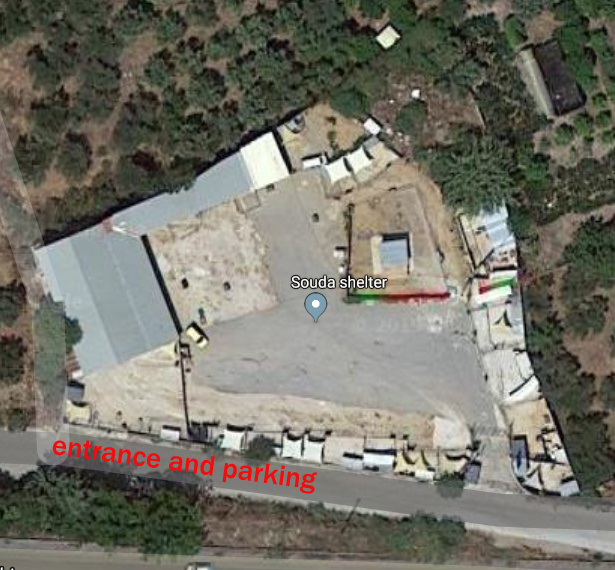 Filanthropic, Animal Welfare and Cultural Association – KYN-wnia
The Souda Shelter Project is run by the Filanthropic, Animal Welfare and Cultural Association, KYN-wnia, founded in 2016. 
KYN-wnia is pronounced "KEE NO NEEA (German: Ki-NO-NIA)" which means "community, society" in Greek (κοινωνία ).  KEE, changed to KYN, stands for Canine.
When Elizabeth Iliakis created this association,  she did not want it only to include animals, but animals AND the community as a whole.
KYN-wnia works not only on the Souda Shelter Project but it also works on various other community projects.
KYN-wnia has supplemented local soup kitchens with dry goods.
KYN-wnia has brought gifts to the orphanage during the holidays.
KYN-wnia with Tierfreunde Kreta, eV has donated medical supplies and dental equipment along with a dentist chair to the community dental center.
Our most favourite project though is that with K.H.F.A.AMEA.

K.H.F.A.AMEA is a day care centre for children with disabilities. It was one of the first of such centres in Greece, run by parents, offering the children everything from music therapy to arts and crafts and loads of other activities.
The place is warm and the children are happy and the minds are progressive. Together with the president of the centre we decided that a therapy dog would be a plus in the children's routine and so we chose Miki as the first dog. Through the guidance of Dog trainer Chaniacrete, we trained him to be a therapy dog.
He visited the children once a week and the children recognize him and are happy to see him.

Be a part of our project!
Share!