Momo (adopted)
Momotarō (short: Momo) was picked up by one of our caregivers.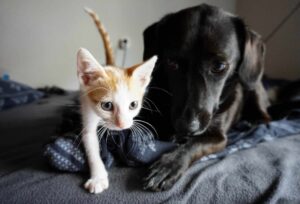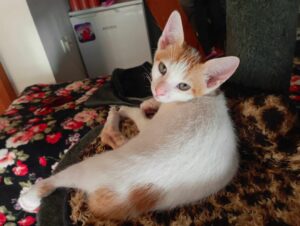 Emaciated and alone, he sat by the side of a busy road, crying loudly.
Currently, Momo is living in a foster home along with another foster cat named Shamji who takes great care of him, and a dog brother that he has no hesitation in being around.
Momo is a playful, little bundle of energy who loves to keep everyone on their toes.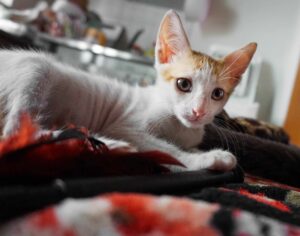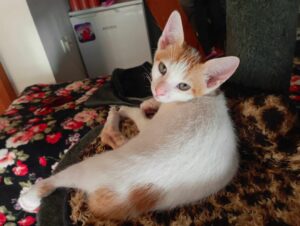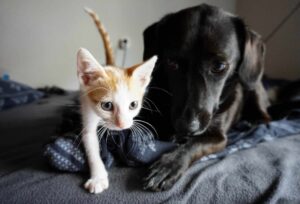 He just received his second vaccination, is litter trained, and is currently at an "intermediate level" of understanding dog language
Ideally, Shamji and him could move to a loving home together since they have already formed a strong bond, but it's also possible to adopt Momo individually as a companion to an existing cat in the household.
Momo was tested negative for FiV and FelV.