Shane (reserved)
Update 17.1.2022:
Shane is a very handsome boy. The brothers Aidan and Shane will stay short, Adam will be medium sized.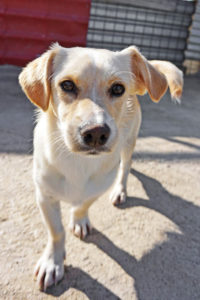 His story:
Shane is a boy and one of the Elafonissi puppies: click here
Here how they arrived at the shelter: click here
They were  born in August 2021.