River (adopted)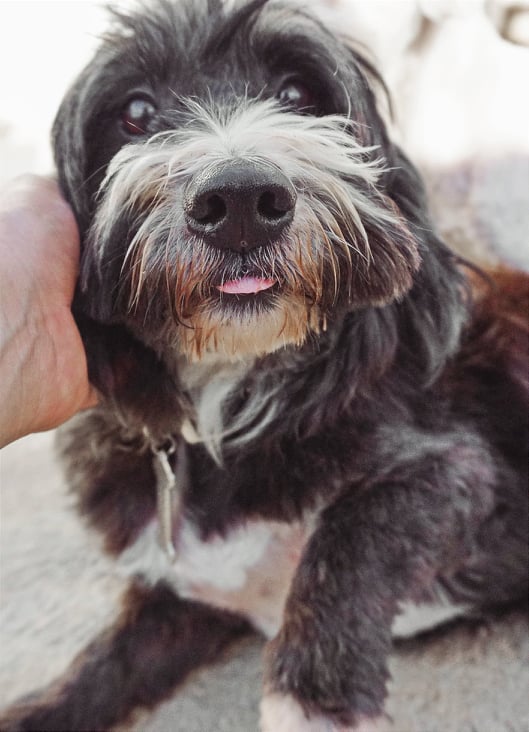 Update 26.10.2022:
River, living the dream in England
His story:
River is a nice. small boy.
Looking for a small and uncomplicated dog? A no fuss animal that likes to go on short walks and get tasty treats and cuddles from its human all day long? We have him! His name is River and he came to us with Turner and Malin.
All three of them were living together in a home, but the woman who took care of them wasn't able to do so anymore, so we took them in.
River´s a senior. He´s an easy going animal, a little shy with strangers in the beginning, but after a short warm up he will just roll around on his back enjoying all the belly rubs he can get. He´s nice with other dogs – big, small, males, females – it doesn´t matter!