Tigris (adopted)
Update 15.5.2022
Tigris is 
h
o
m
e

And his dad is over the moon about him
 Deutschland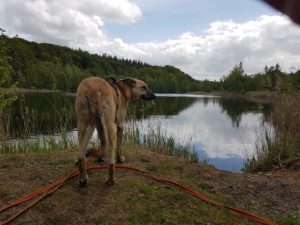 Update 19.3.2022:
"Nooo, what are you doing!? It's one step to the left and THEN to the right!" Tris with Lori
His story:
Tigris is a most spectacular boy! Unfortunately he was twice reserved but now he is available again. Mind you – not his fault! But robbing him of endless chances and many people might have overlooked him.
So, here he is available again!