Miri (adopted)
Update 1.5.2022:
Miri
a 12kg-bundle of love and fun!
The first three months of her life Miri grew up with her brothers Milo and Mikey. It wasn't a good life and it cost her brother Milo his left front leg in the end.
Milo and Mikey both were physically stronger than Miri. Maybe that's one reason for the fact that she always seemed to be a little further in her development than the other young dogs her age. Right from the start Miri was a strong character
Miri is one year old now and just a wonderful young girl who enjoys chasing games, wrestling with her BF Norris, fetching balls and of course getting all wet and dirty in the mud
Miri behaves very well within the big group of dogs and in general gets along well with other dogs. Despite her fun and playful character she also has a wonderful calm and sensitive side to her
No one has shown any interest in her so far and it's difficult to understand why. Norris is adopted now and will leave soon and once more she will stay behind. Miri is an amazing character with perfect size and weight. Why not giving this
a chance?
Her story:
Miri is a funny girl. She was born in May 2021 and is sister of Mikey and Milo.
It's not easy being the only girl child in the family!
Growing up with two boys being physically stronger than her, she literally had to fight to have a seat at the table.
This gave her a nice, healthy dose of confidence.
Miri is strong-willed, but in a good way.
She loves water and playing with the other girls in the mud.
Update 19.09.2021: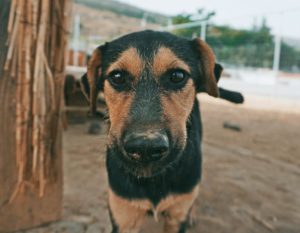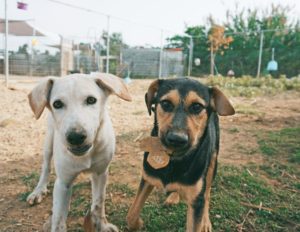 Her story: