Lori (adopted)
Update 19.3.2022:
"Nooo, what are you doing!? It's one step to the left and THEN to the right!"  Lori with Tigris!
She had a quite happy childhood in the shelter so far. Now she is ready for the big world!
Her story:
Lori is a daughter to Christie and was born on the 21.5.2021.
She is a striking young dog. Just look at her!
She is another one of Christie´s babies and a most adorable girl that has lots of joy while exploring her surroundings.
She is smart, playful, loving and would love a forever home
Shepherd dogs are an intelligent and energetic breed.
Christie´s babies would be a great addition to any active family that can offer enough time and space for them to burn off their energy and keep their minds stimulated.
Update 19.9.2021: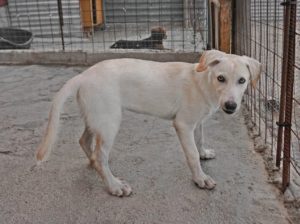 Her story: