Zabby (adopted)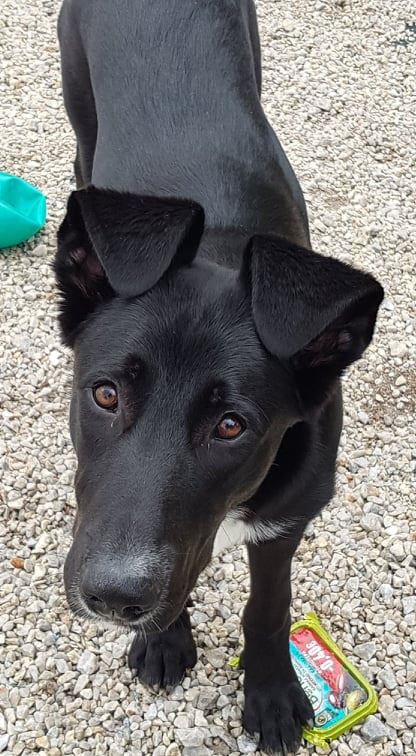 "…I could not drive away that night knowing this dog was certain to be run over on the road.
I was on the road between Alikianos and Varipetro towards Chania.
It was night time and raining.
He was in a sorry state and so scared and skinny.
He's been with me for three weeks and he's put on weight and his coat has improved.
I have attached some photos of him but please let me know if you need more.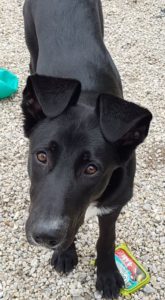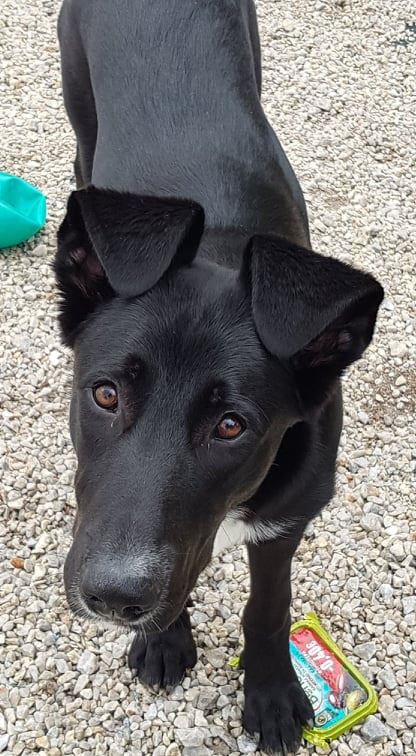 This lovely boy deserves a loving home and I wish I was settled on Crete with my own place as I would keep him.
But I am only here temporarily and it's not possible and I am at my wit's end wondering what to do with him to keep him safe."
I received this message recently.
Then I saw his photo.
He's just a baby.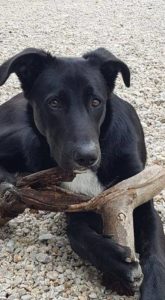 Help me help them.
This gorgeous young boy needs a home. He is now accustomed to living in one. He's even housetrained!!
It would be heartbreaking to put him in the shelter.
It would be devastating to let him back out on the street.
Find it in your heart to adopt him.
He has gotten all of his anti parasite meds, he has been vaccinated.
With just an "okay" he is ready for your home.
Give him that "okay"
Please adopt Zabby.
Rescue today!