Katie (adopted)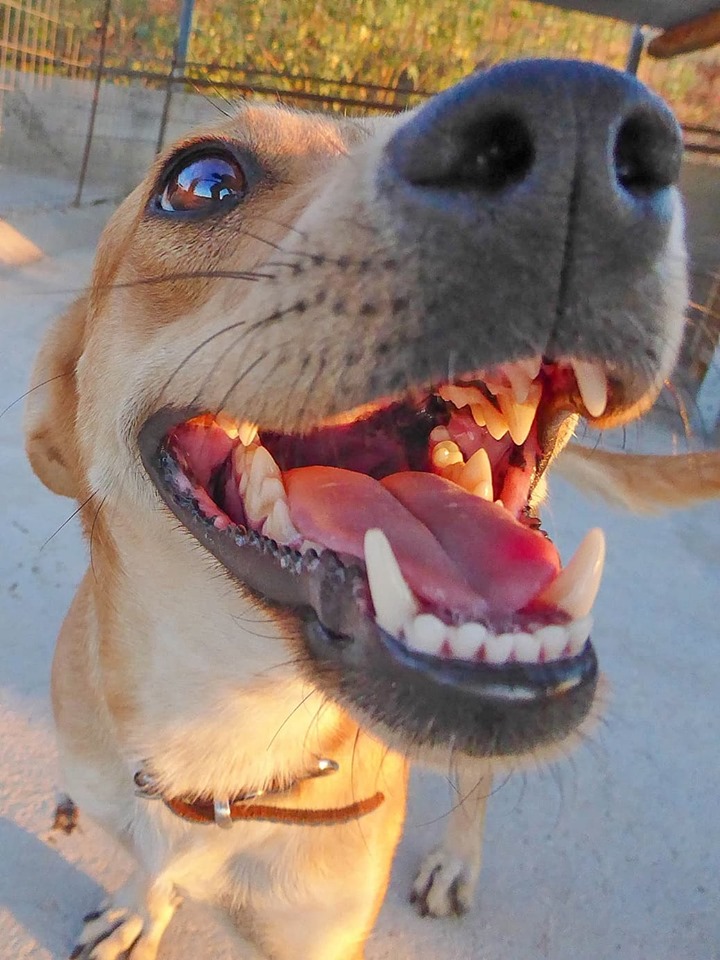 She was picked up at the Navy base and we thought she was attacked by dogs but the truth was she was let out on the street with a broken pelvis!
Katie:
I'm a young girl who was picked up at the Hellenic Navy base because I was in grave danger from the already established packs of animals there. But I've got more to my story.
Before the Navy base the city dog catcher caught me and brought me to the vet. I had been hit by a car.
At the vet they discovered that I suffered from a broken pelvis.
Broken pelvises need at least one month immobility,very strict movement allowance to permit the pelvis to heal properly on its own.
I was put back out on the street in just ten days.
No bone heals in ten days let alone one that has no support.
Thank Goodness I'm now safe and sound at the Souda Shelter Project.
I am a young girl and a small dog. Consider me.