Jonesy (adopted)
Update:
October 2020
Living the life with his new siblings and his momma, Switzerland.
Jonesy is the "little" guy on the left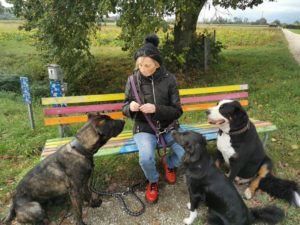 Another successful rehoming.
Another animal starting a new chapter.
Another family who is about to change forever.
Another story created by the Souda Shelter Project.
Be a part!
Good luck Jonesy! Switzerland! Wow!
His story:
Meet our new baby: Jonesy.
He was born in January 2020 and he will be big.
So, if you are looking for a friendly giant, here he is!