Brownie (adopted)
Update:
Have you met the momma of beautiful babies Chunk, Toffee, Truffle, Laku, Nougat and Fudge?Why you haven't met Brownie?❤️

Julkaissut Elizabeth Iliakis Tiistaina 28. huhtikuuta 2020
Brownie has given birth. You can see her babies in a separate post.
Six babies for now. The next couple weeks are critical.
But she is safe and all seems well. She will get nutritious food and extra care.
As we said before we don't condone animals being born in shelters but Brownie's pregnancy was far to advanced.
We would appreciate your support. Special food for mom, soon special food for babies, extra doc visits.
We will make sure Brownie (about 1,5 years) and her babies get all they need, with your help. Thank you.
Her story:
Puppies should NOT be born in shelters.
But what happens when you rescue an animal from the street and you take her in to be looked at by a vet and the sonogram shows that she will be giving birth in the next few days?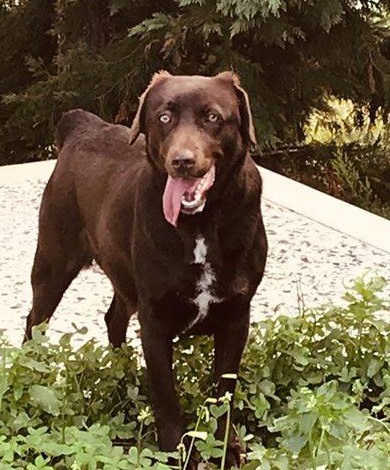 Meet Brownie.
We had received a message from a woman visiting from Russia about a beautiful, friendly stray dog she fell in love with that she could not bear to leave and know that the dog would be on the streets. She pleaded with me to take her in to the shelter. And we did.
And she is about to become a mom.
Wish us luck, Brownie and the team. We are all like expectant dads at the moment. Her private room has been set up, sanitized and baby proofed.