Duke (adopted)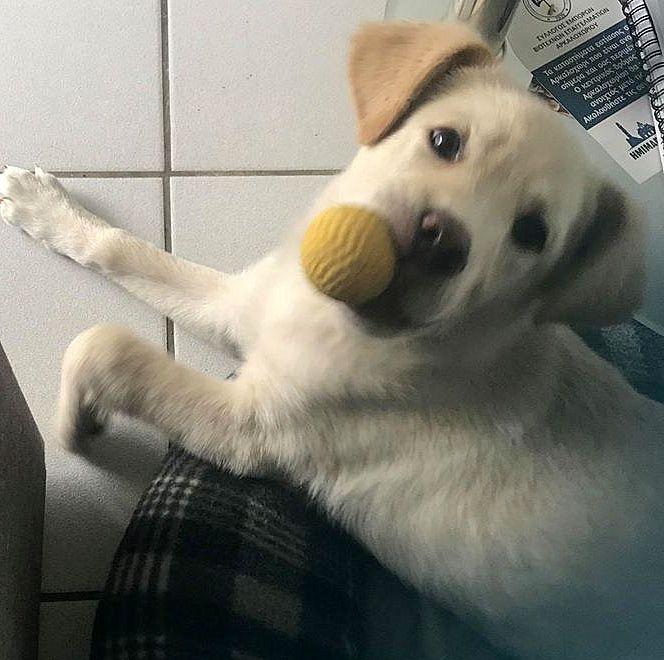 Update:
Duke could finally go home. Corona postponed it a bit. He now lives in the Netherlands.
His new dad tells:
Eindelijk is Duke thuis?zaterdag opgehaald in Hamburg waar hij met ? van Kreta via Athene was heen gevlogen. Zou eigenlijk eind maart komen, maar Corona gooide roet in het eten ?. Gelukkig dankzij Ute en Elizabeth is het allemaal goed gekomen?. Maar duidelijk geen puppy meer?
"Endlich war Herzog zu Hause
?
am Samstag in Hamburg abgeholt wo er mit
?
von Kreta über Athen nach Athen geflogen ist. Würde eigentlich Ende März kommen, aber Corona warf Ruß ins Essen
?
. Dankbar dank Ute und Elizabeth hat alles gut geklappt
?
. Aber offensichtlich kein Welpe mehr
?"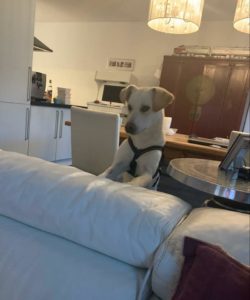 His story:
Have you met our baby, Duke?
At the moment he is living with one of our loving foster mom. Warm home, good food, loads of cuddles…exactly what a baby needs to grow right!
Smart as a whip, Lab mix, healthy and happy.
Choose Duke as your new baby. You can't go wrong!
Be a part of the project.
Adopt. Donate. Share.
The Souda Shelter Project❤️