Ralfie (adopted)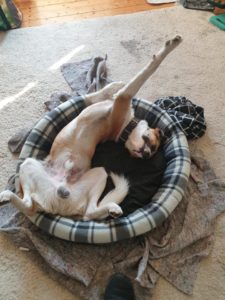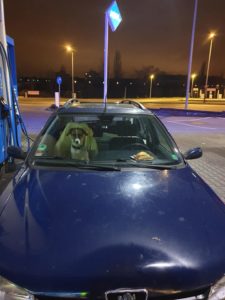 His family writes from their first moments: Thank you so much for all the Support! The two of us got married directly in the car on our first 90 min trip. We where both exhausted and quiet. Calming down together is a very nice way to start a Partnership. We left the car and loved each other.

Ralfie ( now Jagger) is one in a million!? He is trusting me as if he knew that I'll never disappoint him. And so do I.
After not even two days we are at a point I expected in a couple of months.
I am a lucky guy, and so is he. Up to now it is to good to be true.
Okay, last night I took him out three times for a pee but finally …it was me watering the trees! ?He is still thinking it's an indoor sport…but he is still a young dog, and when I was young I couldn' t even imagine that there are people around who are even able to pee 3 times a night..