Desa (adopted)
Update 30.3.2023:
Desa is a 6-year-old pup with a heart full of adventure! Despite living in a shelter, Desa has adapted to her new environment and is now ready to join a loving family who will take her on exciting journeys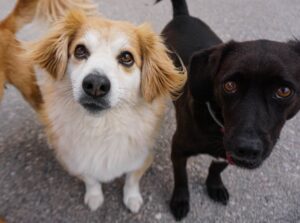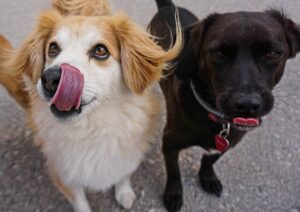 His story:
Lucas (born in 2013), Kea (born in 2013), and Desa (born in 2017)  are three dogs who find themselves in a difficult situation.
They have lived well-cared for in a home in Crete, but their owners passed away, leaving them without a family.
Now, they are looking for a new home to live out the rest of their lives in comfort and love. It's not easy to be uprooted from the only home they've ever known, but with patience and support, they will hopefully find a new family who will provide them with the same love and care they've received in the past.
It's not easy for any animal to adjust to a new environment, but it's especially challenging for senior dogs who have been through so much already.
Lucas and Kea have a bond that's hard to break.
Desa, the youngest of the three, also needs a loving home, and it's important not to overlook him. They are all deserving of a second chance, and I hope that they will find a home where they can be happy and loved for the rest of their days.