Soraya
Update 24.3.2022: Isn't Soraya beautiful?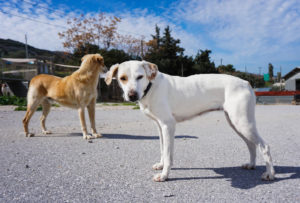 Her story:
Soraya is the beautiful momma of our three musketeers Athos, Porthos and Aramis. She was born in 2019.
Our beautiful Soraya was saved from a life on the chain!
The first weeks at the shelter she wouldn't even look at us, human touch was nothing she could enjoy.
Over the last couple of weeks she made an amazing progress.
Running and playing with the other dogs gave her some confidence and she´s gaining more courage with each passing day.
For our Soraya we are looking for people with sensitivity, patience and understanding.
Soraya is very social with other dogs and would benefit from a home where there is already another dog to show her what life in a real family is all about.