Hayk (adopted)
Hayk, a very handsome and elegant boy, was born 21.04.21.
Hayk was brought to the shelter together with his brothers Soco and Sarkan.
Look at those eyes!
Isn´t he a stunning beauty?
Hayk´s a healthy and happy pup, but also a sensitive character.
That´s why the other pups sometimes pick on him.
He´s a wonderful calm boy who loves to play with his buddies and is never looking out for any kinds of trouble.
Update 20.9.2021: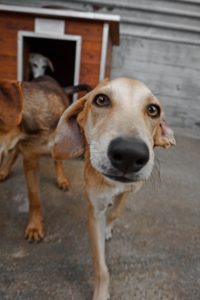 His story: