Smartie (adopted)
Update 2.6.2021:
Have you heard? Smartie has been adopted and she's living right here in the middle of the city.
Make sure to say "hi" when you see her.
But for right now she wants to enjoy her brand new bed.
What a daddy's girl x 2!

Good life cutie baby!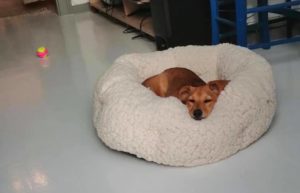 Her story:
Smartie is a little Dachshound girl, born on the 15.2.2021.
She is very funny and adventurous!