Alepou (adopted)
Update 19.09.2022:
"It is the most rewarding job to make a shy and anxious dog flourish! It takes patience and love. It makes me so happy to see Alepou progress, I wish the same for the future owners of this beautiful baby!"
Update:
Alepou is changing!!! Hey! Check him out!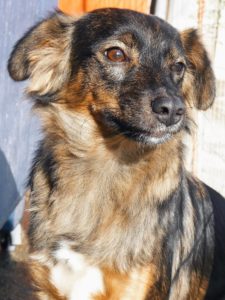 Alepou was brought to us because of threats to be killed in her village.
She was petrified with fear, would make zero eye contact with us and hide in her house all day.
Not anymore.
Check out this little prancing pony.
For sure we have more work to do but this behavior is beautiful.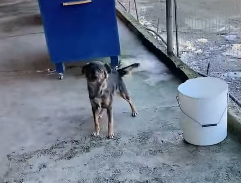 Watch her now! See her happy tail! :
Her story:
Alepou is a terrified little animal.
She is so scared she cannot even look at us.
She sits in her doghouse all day and tightens every muscle in her body at the slightest touch.
She has been severely traumatized.
She hasn't been with us long. We hope to make her well.
Follow her story.
Better yet, become part of her story.
Our little girl Alepou. More to come.