Lulu (adopted)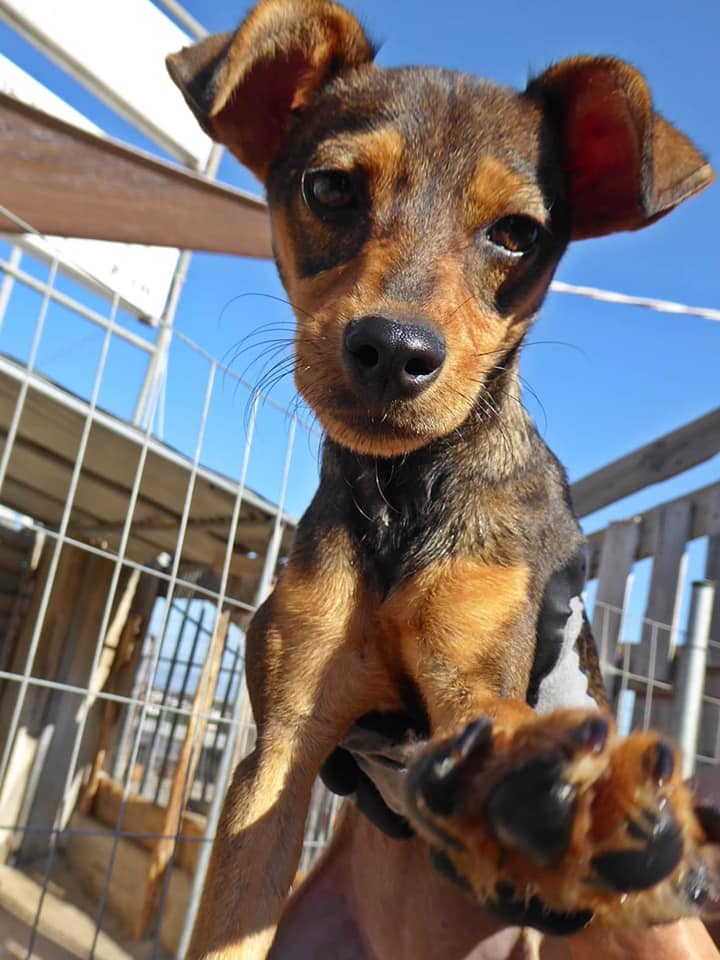 Update: That was quick! She is already adopted!
She started out in life chained and neglected.
She was rescued by a Greek citizen who could not bear to see her suffer and brought her to us.
She leaves to begin her amazing life with one of the most animal loving families of Chania (they always prefer rescues, this is their second from the SSP).
Goodbye baby Lulu ❤️
Pretty sure we'll see you around town.
Her story:
Lulu, born June 2020, female