Yiota (adopted)
Update:
30.12.0202
Yiota came to us terrified, emaciated and abused. The young lady who brought her to us told us to please take her, that her owner beat her daily and did not want to feed her.
We took her in.
We let her know that people can be nice.
Then we sent her to Germany where she found the love of her life, forgot the evil she experienced and has given herself to her human 100%.
How about that!
The Souda Shelter Project.
Her story:
Souda Magic has done its work…now she is looking for her furever home!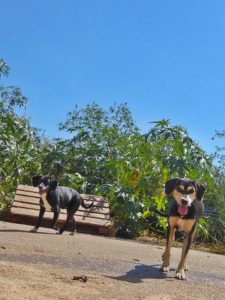 Her past:
We just recently received these photos and understood we needed to move quick.
Female dog, severely neglected, beaten (but no proof), owner willing to give her up. So we took her.
Her name is Yiota. She is two. And you can count the bones….
She is now at the shelter, terrified, for the time being.