Sherlock (adopted)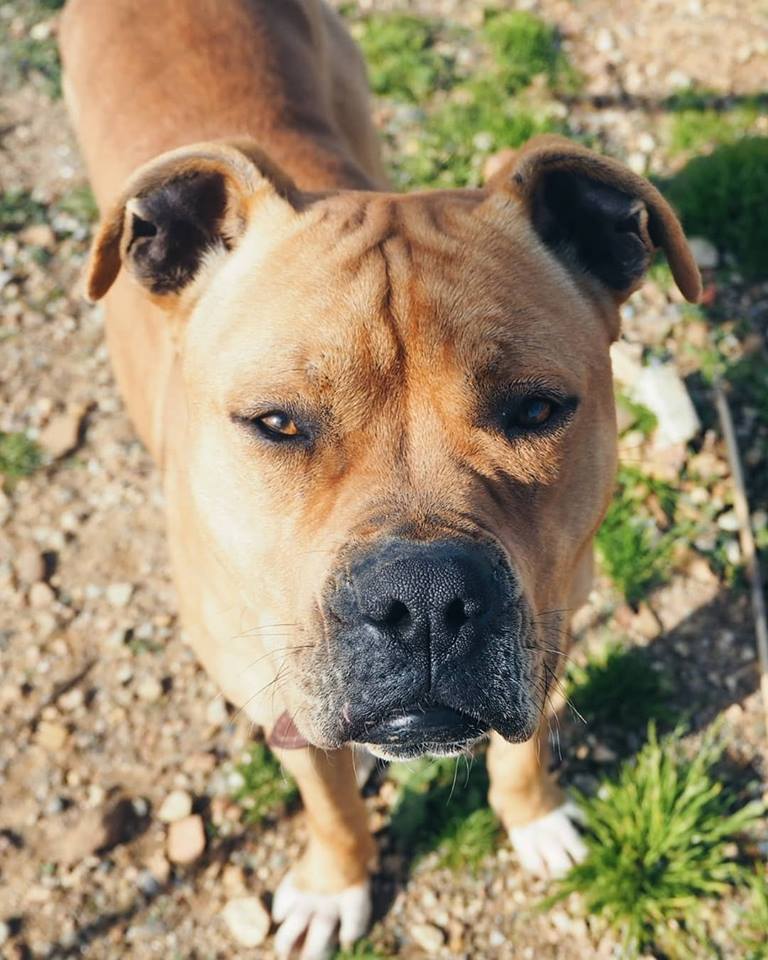 Update:
25.4.2021
Yesterday we were honored to have Mr. Vlachakis, former vice mayor of Chania and the most pro active deputy for the maintenance and handling of strays, at our shelter.
For those who don't remember him, Mr. Vlachakis fought vigorously by the side of the animal welfare groups of Chania with great attempts to justify our cause.
Just recently his family had the misfortune of losing their beautiful dog of 11 years, Potter, suddenly on the operating table. Potter was a former stray.
The three gentlemen, father and sons, came to our shelter to adopt a new member for their family.
The most impressive point of our meeting came from his younger son, George.
Although they had intentionally come to adopt a pup, when they laid eyes on Sherlock it was love at first sight for everyone, including the dog. Mr. Vlachakis turned to his sons and reminded them that Sherlock is not a pup, he is already five years old. That's when George turned to his father and said, "all the more reason to adopt him dad, his chances of being adopted are far less than a puppy, we must take him."
And if I tell you that Sherlock didn't even care to say goodbye
he just stared at his new family in awe.
Good luck and good life, Sherlock.
His story:
It was NOT Sherlock's fault; but the owner couldn't keep him. So he is back…
1.12.2020
For all of you Sherlock fans, he is well and living in Apokoronas. If you happen to see him on one of his walks say hello! He is such a social guy
His story:
Gender: Male
Birthday: May 2017
Breed: Boxer mix
Neutered: Yes
Color: Brown and white
Size: Large
Description: Sherlock is playful and excitable. He seems to like children. He lives happily with a female dog. He can be a strong dog so will benefit from training and an owner who understands his breed.
A volunteer tells: "Sherlock is Negritas pen compagnion. Sherlock is still a young, castrated guy. He has his whole life to be lived. He has to give a lot. A lot of love to anyone entering his pen. He is one of the loveliest dogs in the shelter.
But where is the issue?
Sherlock's soft soul was born in the "wrong" breed. He is a Staff/Boxer mix. That is the only reason why he is overlooked by the visitors coming to Souda shelter so often. He looks a bit dangerous outside, but he is just the opposite. Believe me. I spent much time in his pen. The only thing he wants is to be cuddled. He is so soft and friendly."