Kera (Adopted)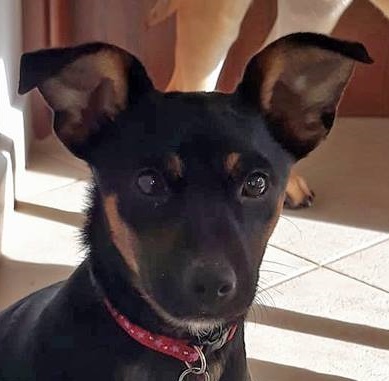 Gender: Female
Birthday: Around 6 months old
Breed: Mix
Neutered: No
Color:
Size: Small
Description: Souda Shelter puppy Kera is ready for her home.
Is she your next dog? You'd be very lucky, as she has been raised inside a home as a foster dog, so is house trained, used to people, dogs & cats, used to walking on a lead & is getting some training: she just learnt to sit for her dinner. Kera is around 6 months old, about 7kg, I'd say a mini-pinscher mix, not going to grow much more (look at the beach photo to see her size). She'd be a sweet companion, she can go to the pub, or she'd also be a fun pup for a family. Interested?
Please share, let's get little Kera home.