Baltimore (Adopted – passed away)
Update: (July 2020)
Elisabeth tells: Two days ago I lost my Baltimore. He was one of the very first Alpha Males of Souda. Before it was a project, it was his domain. He ruled as an intimidating yet fair male. He loved me and looked me in the eyes, attempting to always have a connection, never wanting to let me down.
He lived his days out in Finland, with the horses, his Greek girlfriend and his family who all loved him very much.
When I finally visited him, he completely ignored me. My friends thought that I would be upset about this, little did they know it made me so happy. It showed me that he had left the terrible past behind. He had forgotten the darkness he had lived through.
He did give me acknowledgement after over two hours together, very discreetly yet very Baltimore like. He walked over to me, put his nose within inches of mine, stared me in the eye and walked away. He told me he was okay. He told me he did not forget me. He also told me that his new life was too precious to him to risk a relation with me again.
Baltimore was an impressive animal. And just like that, he left. He left an impression in my heart no one else could fill.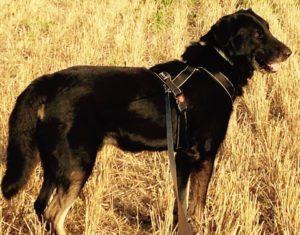 His story:
He lived in the shelter before it became a project.
Gender: Male
Birthday:
Breed: Shepherd mix
Castrated:
Color:
Size: Large
Description: Beautiful Baltimore. Best Animal Ever.
Adopted and lives in Finland!