Barbie (adopted)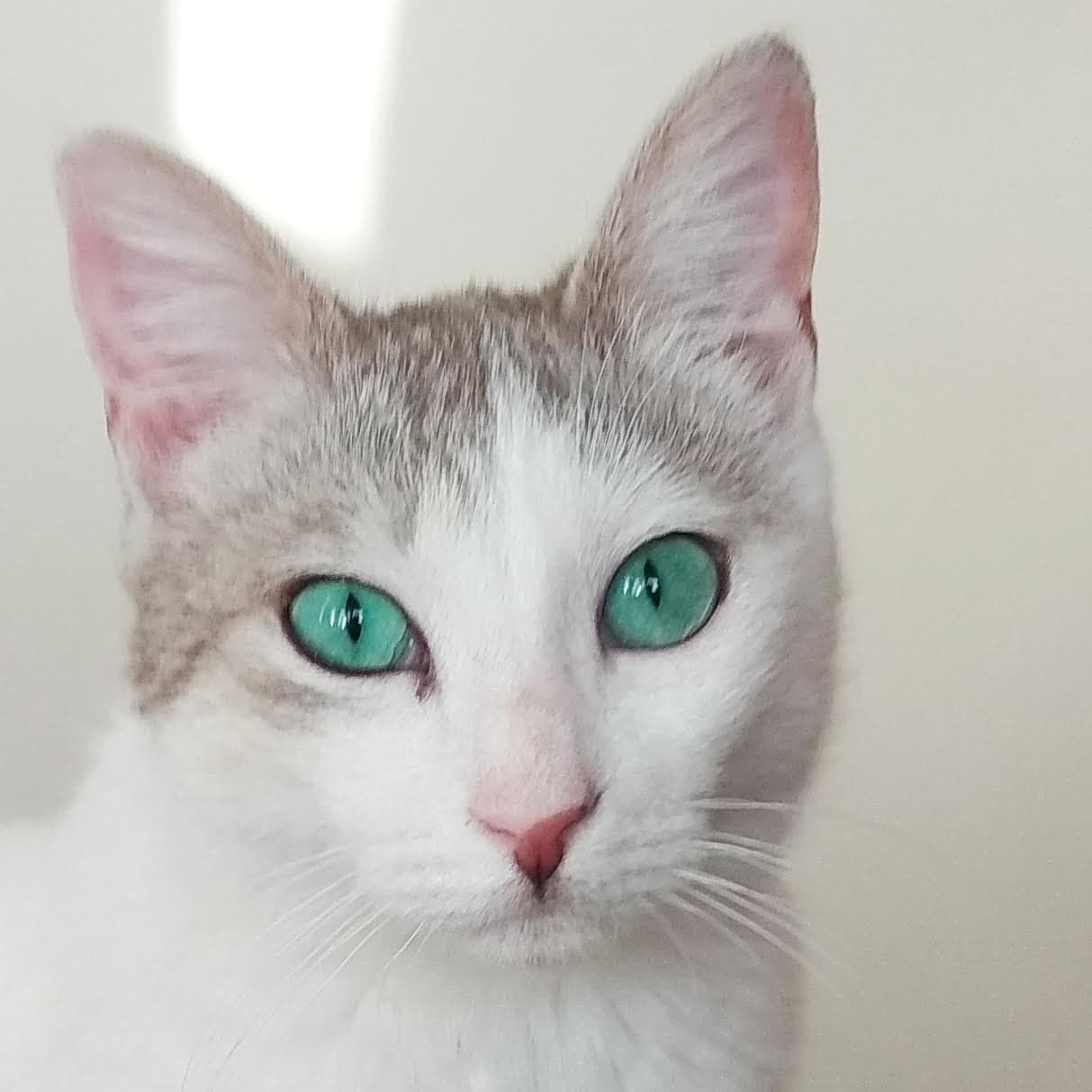 Name: Barbie
Date of Birth: May 2020
female
Neutered: yes
Cat House: Tatyana's  Cats
Shorthair, white coloured with light grey spots.
She has very good character, lovely and gentle with the people.
Barbie is not so good with the other animals, depends of the character of the other animal.
At my home she is sleeping on the same bed with my little dog and some of the cats, but she is never playing or eating together with them, and trying to avoid any contact with them. Better if she will be single animal in the house, or house to be big enough to have her own territory.
She has calm temperament, not climbing anywhere in the home. She loves to play with the balls and other cat's toys.
She is using perfectly cat litter. She used to be stray kitty, and local kids was playing with her till she was little. She was coming to my house to eat every day. When she grew up kids lost interest in her company, and she was searching for the contact with the people. So, she was spending most of the time around me and getting to sleep and eat in my home.
I won't be able to take her indoor completely because I had 13 cats indoor already, and she didn't like their company.
This winter I found her getting ill cat flu, and I put her inside home. Most of my foster kitties was adopted, and she felt comfortable in my home.
She is not wishing to go outside of the house for the walk because she feels insecure outside. She is very comfortable like indoor cat.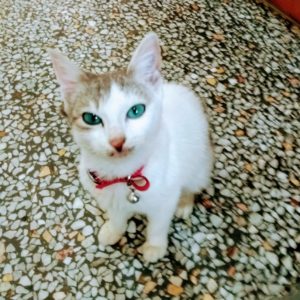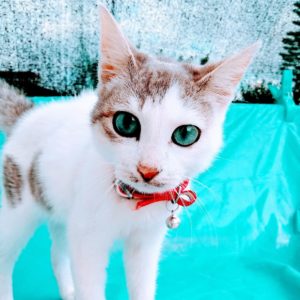 For facebook posts click here (first post) and here (second post).